Police are searching for a 50-year-old man suspected to have defiled his daughter in a coffee plantation.
The man committed the act on Saturday evening and left the six-year-old child who was bleeding, unconscious in the plantation.
She is said to have regained consciousness hours later and managed to walk with difficulties to her home and reported the matter to the mother.
The girl was rushed to Marani Sub County before being referred to Kisii Teaching and Referral Hospital (KTRH), where she underwent surgery and was put under observation by the doctors.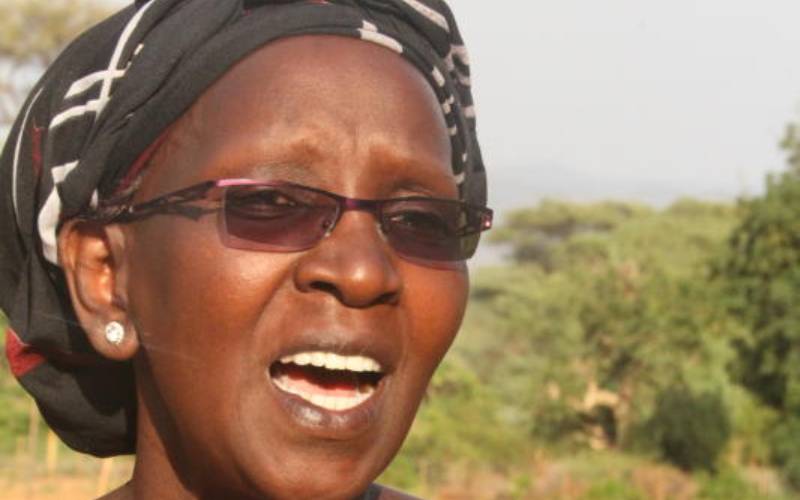 Her mother said she got married to the suspected perpetrator in 2014 when she already had two children and was able to give birth to two more children; a boy and girl; one and five years respectively.
Read More
In her statement to the police, the woman said she sent the girl to fetch water from a nearby stream, only to return home bleeding heavily.
"It rained heavily immediately after she left home. I thought she had taken shelter and could be back soon. Finally, when she came home, I noticed some bloodstains on her dress. I tried to inquire but the father insisted that the blood was as a result of an injury she had sustained early in the day," she added.
She said her 50-year-old husband started threatening her not to reveal what had happened. "That is when it hit me that my daughter had been defiled. I rushed her to Marani Sub County hospital for treatment."
The woman said her first two children she had given birth to in her first marriage have been the source of conflict with her current husband and some in-laws.
"We have been quarreling. I have not had peace in my marriage. I have not been able to reach him since Saturday."
It is an incident that has generated an outcry with leaders calling on the police to arrest the perpetrator.
Tuesday, in a press release, Public Service and Gender Chief Administrative Secretary Linah Jebii Kilimo said she had taken up the matter personally and gotten into contact with the National Government Administration officials and security officers in Kisii County over the matter.
"Girls and women cannot exploit their full potential if they fear for their safety and that it is no longer time to just empathise with victims but implement the law to the letter to ensure that justice is served to all who have suffered."
Kisii County Governor James Ongwae directed that the child should not be released to the parents but to be handed over to the Children's department in collaboration with the Social Protection unit to take her to a safer home.
"I am informed that security officers have launched a manhunt for the suspect and I call on members of the public to volunteer information that will lead to his arrest to face the full force of the law." 
The governor also directed the county's administration department to work closely with security officers to ensure that all defilement and rape cases are reported and perpetrators brought to book.
Kisii County Director Public Health, Dr Richard Onkware said there are significant cases reported in the county, adding that records at the KTRH show 50-60 cases are reported every after three months.
"The Kangaroo courts in Kisii and the lack of proper communication among line government agencies has hindered conviction of suspects. Parents report the cases but never followed up," he said.
The County Children officer; Beatrice Obwocha said everyone has to play a role in protecting children. "We need safety at home. Perpetrators should carry their own cross and mothers have a stake in coming out to speak the truth."